How to Become a Mental Health Nurse?
If you are looking to pursue a career in healthcare that will have an immediate and lasting impact on people's lives, then mental health nursing could be the perfect profession for you. With society increasingly putting more attention and focus on mental health treatment, there is no better time than now to start training as a mental health nurse.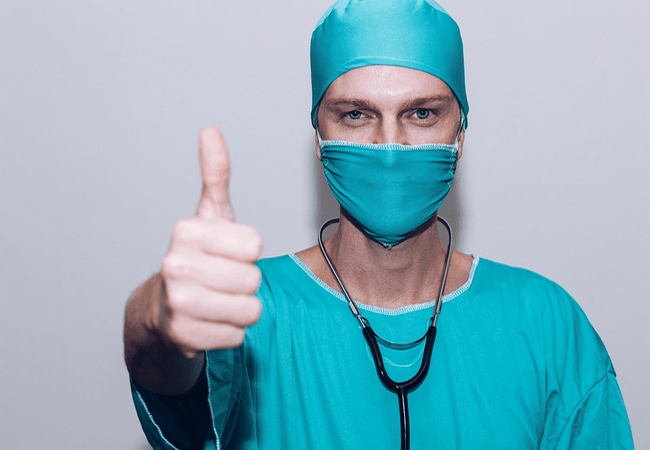 1. Complete a Nursing Program:
Before you can start working as a mental health nurse, you must first complete a nursing program from an accredited college. There are several different types of nursing education programs available, including associate's degrees, bachelor's degrees, master's degrees and even doctoral degrees in nursing.
Depending on the position you're looking for, and which type of healthcare setting you'd like to work in, you may need to complete a specific nursing degree program. For example, a post masters psych nurse certificate program is necessary for nurses working in the mental field. The program should also include clinical training specific to the treatment of mental health patients.
2.  Earn Your License:
Once you've completed your nursing degree, it's time to earn the required licensure for your state. Each state has its own licensing requirements, and you may need to pass a written exam or complete additional continuing education classes in order to meet the requirements. The National Council of State Boards of Nursing (NCSBN) is a great resource for nurses looking to learn about their state's licensure requirements. Some states may also require mental health nurses to complete an additional certification in order to practice in the field of mental health.
3.  Get Certified:
In addition to completing a nursing program and obtaining licensure, many mental health nurses choose to earn certification as well. The American Nurses Credentialing Center (ANCC) offers a Psychiatric Mental Health Nurse Practitioner-Board Certified (PMHNP-BC) certification that is highly respected in the field. To become certified, you must have a master's degree and one year of practice as a registered nurse before you can sit for the exam.
4.  Gain Experience:
Experience is an important part of becoming a successful mental health nurse, so it's important to take advantage of any opportunities that come your way. Volunteering or working in a clinic, hospital or other healthcare setting can help you gain the necessary skills and experience to become a great mental health nurse.
Having experience in areas related to mental health, such as social work or psychology, can also be beneficial. You may also want to look into joining a professional organization, such as the American Psychiatric Nurses Association or the National Alliance on Mental Illness, in order to learn more about what it takes to be a successful mental health nurse.
5.  Further Your Education:
Mental health nurses must stay up to date on the latest trends in care, treatments and medications. To do this, it's important to participate in continuing education courses or workshops that can help you expand your knowledge and skill set. Many healthcare employers may require mental health nurses to provide proof of continuing education credits before they can be employed.
If you are interested in pursuing a career as a mental health nurse, now is the time to start preparing. With the right education, experience and certification, you can become an invaluable part of any healthcare team. Maria Khatun Mona is a Founder and Editor of Nursing Exercise Blog. She is a Nursing and Midwifery Expert. Currently she is working as a Registered Nurse at Evercare Hospital, Dhaka, Bangladesh. She has great passion in writing different articles on Nursing and Midwifery. Mail her at "[email protected]"