Nursing is one of the most fulfilling and rewarding professions in the world today. As a nurse, you have the opportunity to make a real difference in people's lives on a daily basis. Not only do you provide care and comfort to your patients, but you also work diligently with other healthcare professionals to improve overall health outcomes. If you are looking for an exciting career that allows you to have compassion for others while simultaneously growing yourself professionally, then nursing might be the right choice for you!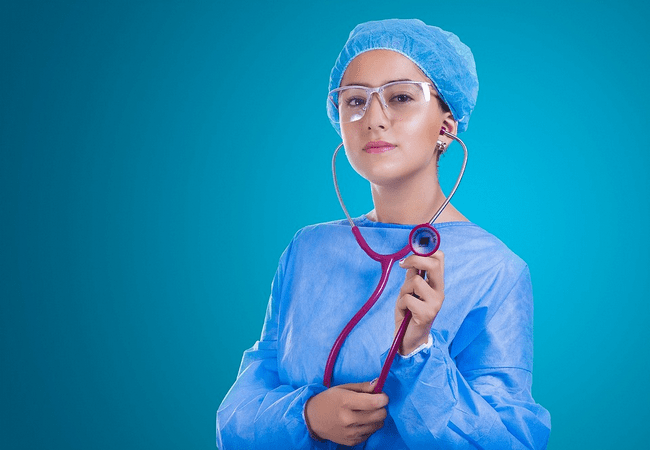 1.  Job Security:
When deciding on your next career, having job security is a must. In the nursing field, job security is a given. The U.S. Bureau of Labor Statistics estimates that employment for registered nurses will grow 6% from 2021 to 2031, much faster than the average growth for all occupations. You can choose from a variety of specialties and settings, giving you the flexibility to pivot your career as needed. The landscape of healthcare is constantly changing, and nurses are highly adaptable to these changes.
2.  Competitive Salary:
Nurses can expect a competitive salary that is commensurate with their experience and specialty choice. Specialized certifications can also lead to higher salaries and greater job options. For example, registered nurses in the U.S. make an average of $30.35 per hour, and the top 10% of nurses earn more than $52.24 per hour. You can also choose to specialize in a certain area of nursing, such as geriatrics or pediatrics, which can help you earn even higher salaries. Your salary can also increase with experience, so there is always room to grow and develop your nursing career.
3.  Room for Growth:
Stagnating in a job can leave you feeling unfulfilled, but with nursing there is plenty of room for growth and development. You can start as a licensed practical nurse and move all the way up to being a registered nurse or nurse practitioner. You can also choose to specialize in areas such as neonatal care, geriatrics, oncology, or palliative care. With online courses, continuing education courses, and specialty certifications, you can advance your career beyond entry-level positions. When choosing an online nursing school, make sure you look for one that offers a variety of specializations. The right program will offer a variety of courses and certifications that can help you advance your career.
4.  Flexible Schedule:
Nurses enjoy the flexibility of having a flexible schedule, allowing them to better manage their personal life alongside their professional one. Many nurses opt for part-time or per diem positions, which allow them to work around other commitments such as family or school. You can also opt for travel nursing, which affords you the opportunity to explore different parts of the country while still doing what you love. Some healthcare facilities also offer flexible shifts and work-from-home opportunities, so you can find the arrangement that works best for you.
5.  Make a Difference in People's Lives:
The most rewarding part of being a nurse is having the opportunity to make a difference in people's lives. As a nurse, you provide essential care and support to your patients, and you also help families navigate the complexities of the healthcare system. You get to be a part of the patient's journey to health and wellness, and nothing is more rewarding than seeing someone reach their goals with your help. Nursing is an incredibly rewarding profession that allows you to have a positive impact on those around you.
Nursing is an incredibly rewarding and fulfilling career choice, with many rewards both professionally and personally. From job security to competitive salaries, flexible schedules, and the opportunity to make a difference in people's lives, nursing can be an excellent choice for those looking for a career that offers long-term fulfillment. With the right education and certifications, you can build a successful career in nursing and make an impact on the lives of those you serve. Maria Khatun Mona is a Founder and Editor of Nursing Exercise Blog. She is a Nursing and Midwifery Expert. Currently she is working as a Registered Nurse at Evercare Hospital, Dhaka, Bangladesh. She has great passion in writing different articles on Nursing and Midwifery. Mail her at "[email protected]"